10 Jun

Directing the Ocean to the Everglades Series

Ocean Conservancy received some big news last month: Our three-part documentary series, Ocean to the Everglades, was named a Gold Winner in the Online Documentary Series category for the 41st annual Telly Awards. The series depicts the connection between South Florida's ocean and Everglades environments.

Producing a series like this was a very new endeavor for my Ocean Conservancy colleagues and me. Shortly after beginning the project, we knew that we would need to rely on a skilled documentary filmmaker in order to achieve both the aesthetic and message for which we were aiming.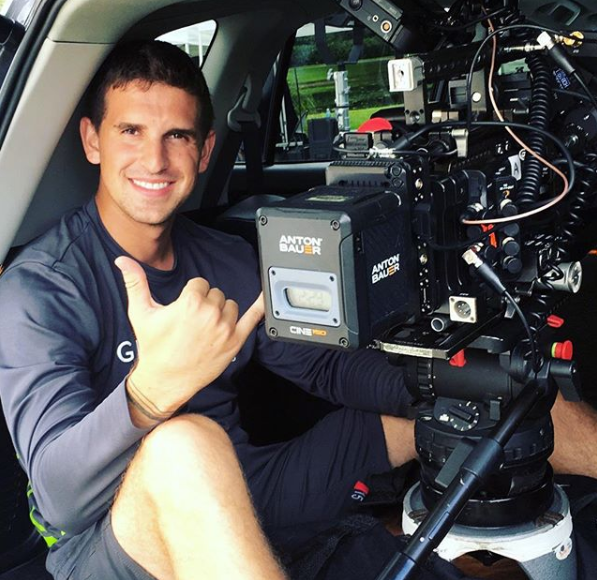 When Miami-based filmmaker Isaac Mead-Long joined the project, we knew the series would be special. Isaac has experience telling a broad range of stories—from two boys participating in the Miami City Ballet Ballet Bus Program in "Ballet Bus," to a group of disabled veterans finding peace through sailing in "Endure the Suck."
I talked to Isaac about his experience directing the Ocean to the Everglades series, what he learned and what impact he hopes the series has on viewers.
Samantha Bisogno: What drew you to telling this story of the connection between the ocean and the Everglades?
Isaac Mead-Long: Having grown up in Pennsylvania, I've always had a strong attraction to nature and exploring. Any chance I could get outside and hike through the mountains and rivers in the small town I grew up in, I would. So as soon as I moved to Miami 10 years ago, I immediately felt a connection to the ocean and the Everglades, which are the main natural areas surrounding us down here. I think the biggest reason I was attracted to this story, besides it being incredibly important for the future of South Florida, was that I really didn't know much about the connection between them. So as soon as I jumped on board of the project, I knew I would be learning about this connection throughout the entire filmmaking process. This curiosity and learning through filmmaking is usually what I look for in projects, so for me directing this series was a no brainer.
Bisogno: What did you learn about the region as you made this series?
Mead-Long: Throughout the process of making this series we interviewed a lot of incredibly smart and passionate people who are fighting for the Florida coasts and Everglades. The most important information that I learned throughout the process of making this documentary is the ways that we can protect these areas in South Florida. It's not just about keeping our beaches and oceans clean of trash and debris. We need to tackle water quality, carbon pollution and most importantly need to make sure we educate the people of South Florida on what is causing these harmful effects on our waterways. We hope that by creating a series that gives a wide overview of how the Everglades and the ocean are connected, that we will inspire those around us to make changes that will protect these areas for years to come.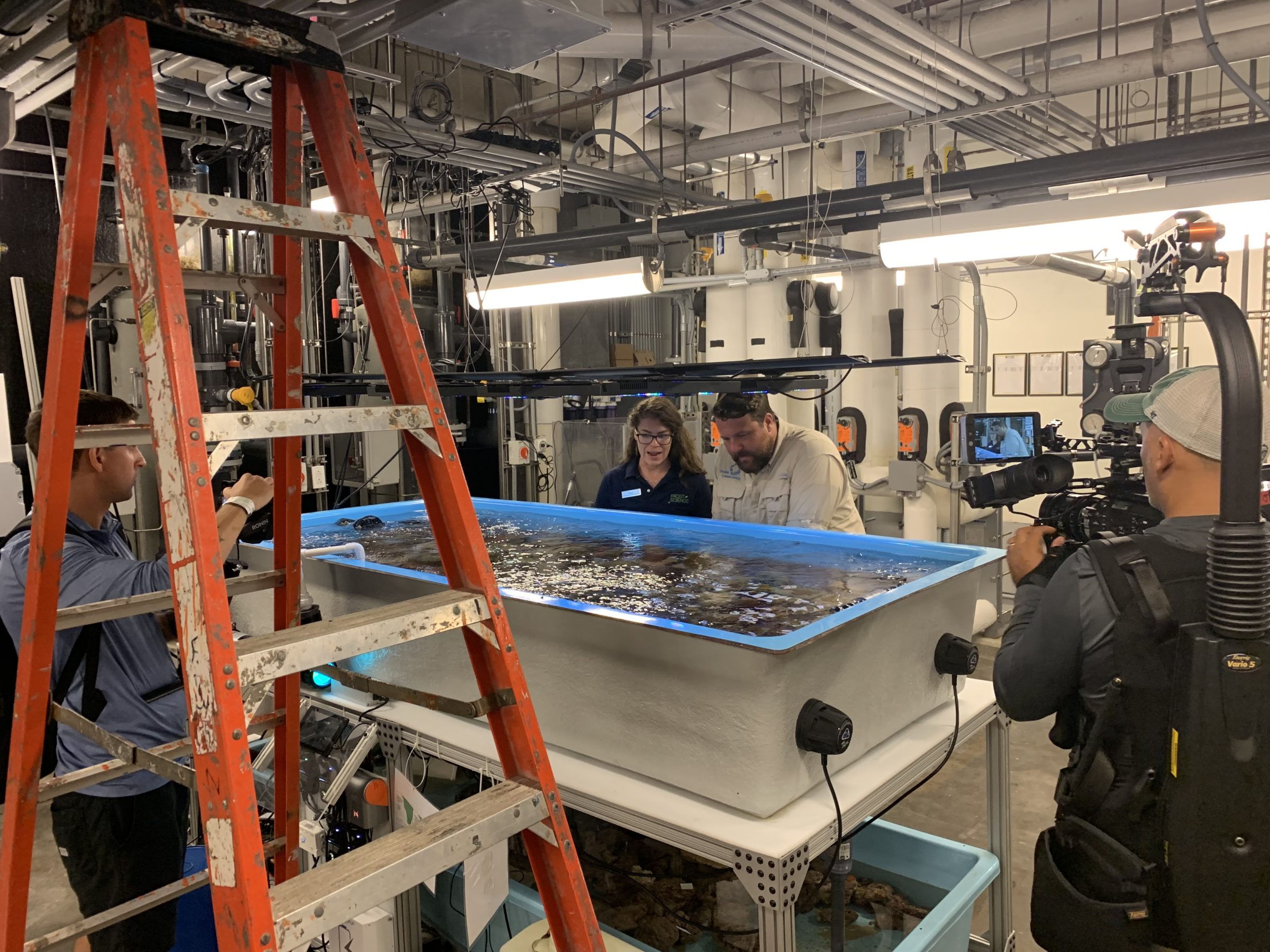 Bisogno: What was your favorite part of directing this series?
Mead-Long: One of my favorite parts about this series was getting to help craft the story with the people from Ocean Conservancy. They really gave me the space and trust to decide the best way to cinematically tell this story. Since I'm not a scientist or researcher, the people at Ocean Conservancy were always there to answer questions related to the science of the project. It's huge when you have collaborators that really believe in your vision and allow you the freedom to craft the story in a unique way, while also being there with support throughout the entire project. Besides working with some awesome people on the project, it was also really nice to go out on boats all over South Florida for a week.
Bisogno: What were some of the biggest challenges?
Mead-Long: Some of the biggest challenges on this project were just organizing the filming of all three episodes of the series into one five-day week of shooting. This required a lot of pre-production from the people at OC, the people we were interviewing and my crew in Miami. As soon as the filming started we really needed things to run smoothly, otherwise we would lose an important part of the series. Besides that, we were a pretty small team, which is usually the way documentary series like this run, which puts a good amount of pressure on the crew. We were very fortunate to have such a strong, hard-working team that gave it their all through those five long days.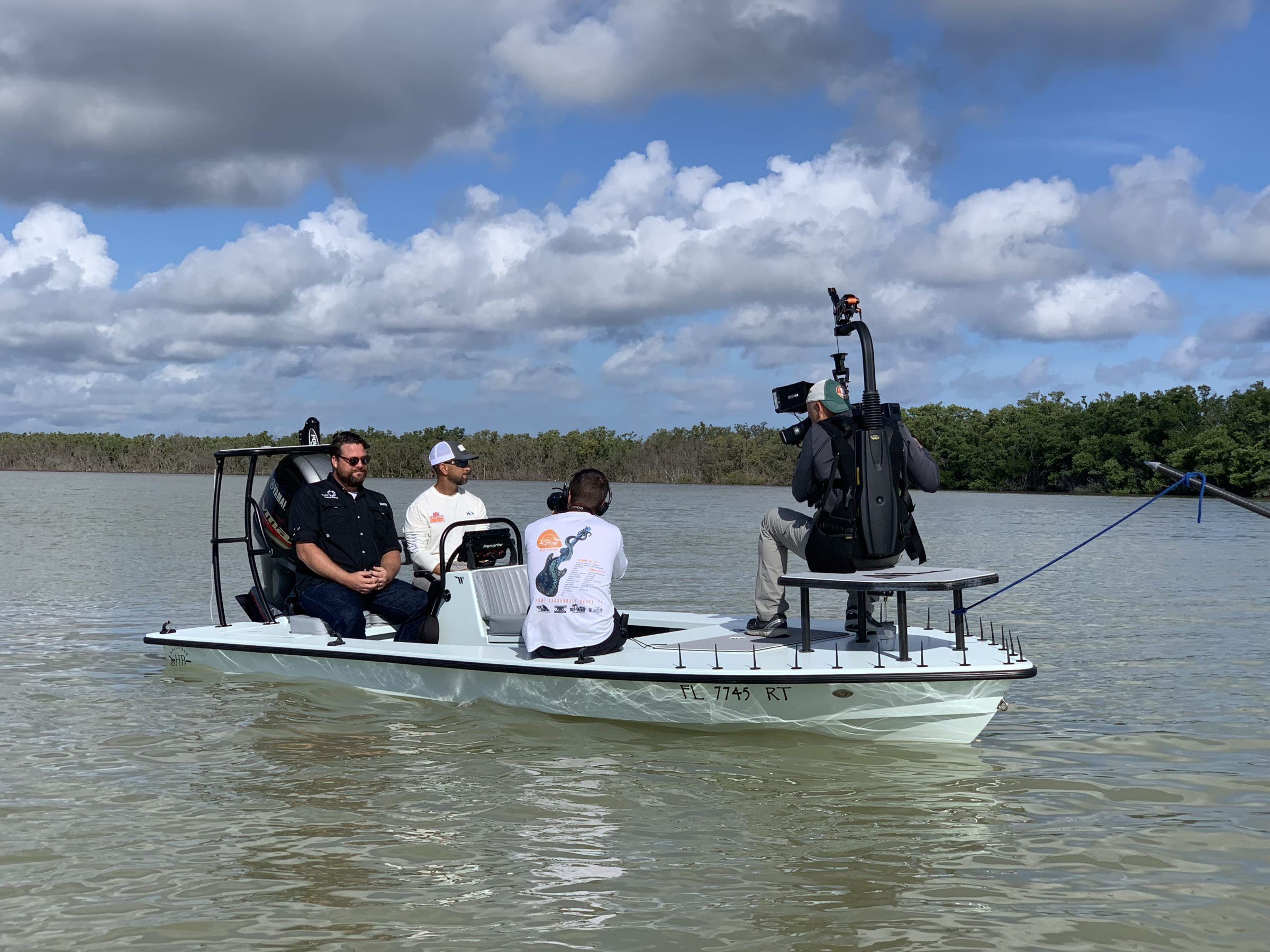 Bisogno: Why is it important to tell stories like this?
Mead-Long: I believe it's important to tell stories like this because there are a lot of people who really need to know the information that is being shared through this project. It's not always easy to get the majority of people to read documents about issues affecting their coasts and the Everglades. So by creating a visual series that is both cinematic and exploratory, we have created a video series that people can enjoy watching, learn from and can share across social platforms. It was important for us not to make the videos too long, so that the viewers will get the most important information in a quick amount of time. I hope that people will see this series and it will inspire them to reach out to their local and national politicians and work towards fighting to protect our coasts and the Everglades. If the people in Florida don't do this, there is the potential that we will lose the beautiful coasts and Everglades that millions of people travel to every year.
Bisogno: What do you hope viewers take away from this series?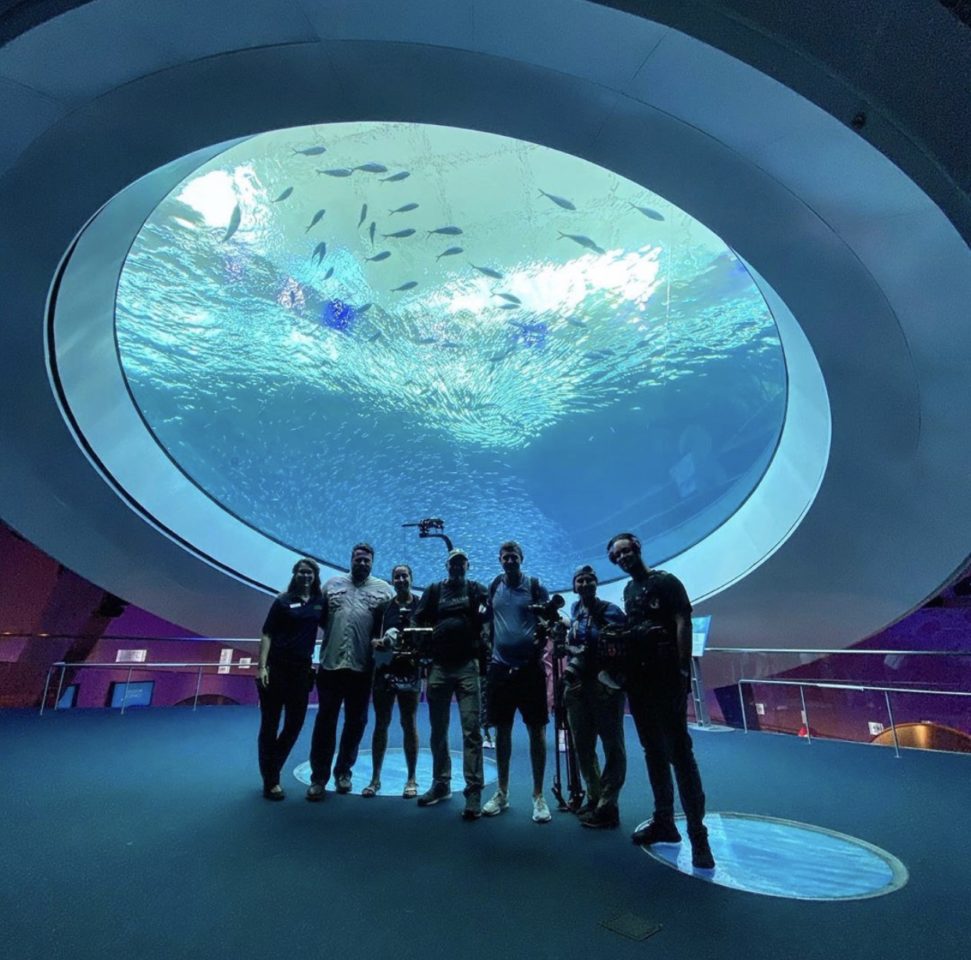 Mead-Long: I really hope that viewers who get to watch this series really understand how connected the ocean and the Everglades are and how important it is to take care of both of them. South Florida relies on these two places to be healthy so that we can survive into the future. It's very necessary that people are educated on what is harming both the Everglades and the oceans. It was hugely important to everyone working on this project that we project the situation down here in Florida in an uplifting and hopeful tone. The majority of news and videos that you watch about these issues are usually very doom and gloom. We hope by creating a series that is hopeful that people will see that there is still hope for our coasts and the Everglades. It was also pertinent to the series that we share the stories of the passionate people fighting to protect these ecosystems.
Love our content?
Sign up to never miss an update!
The post Directing the Ocean to the Everglades Series appeared first on Ocean Conservancy.